Professional Chico Plumbers You Can Count On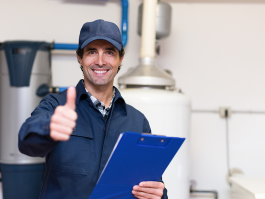 When it comes to keeping your home functional, comfortable, and convenient for yourself and your family, keeping your plumbing system in the best shape possible is extremely important. When you are experiencing plumbing issues of any kind, or your system is just overdue for a little bit of professional attention, you can always count on the team of professional Chico plumbers here at Plumbline Plumbing for the quality service you need, right when you need it most. Has your Chico home's plumbing system been acting up lately? If so, give our team of professional plumbers a call today and let us show you the difference that quality service can make when it comes to your next plumbing service.
Here at Plumbline Plumbing, we have been providing local Chico homeowners with the high quality plumbing repairs and services they need to keep their home performing its best at all times for over ten years now, and we have no intention of slowing down anytime soon. Each and every one of our experienced plumbers of fully licensed, bonded, and trained, and we can help you with any and all of your plumbing service needs, no matter how complex they might be. If you have any questions about our full line of quality plumbing services, or if you would like to schedule an appointment for service, give us a call today. Our team of experts are standing by and ready to assist in any way we can.
Drain Cleaning In Chico
Your drains are an extremely important part of your Chico home's plumbing, and when they aren't flowing like they should, it can be a big problem for you and your family. Here at Plumbline Plumbing, our team of Chico drain cleaning experts can deliver the kind of quality drain cleaning solutions you need to clear out even the toughest of clogged drains and get your system flowing again like it was brand new.
If you are looking for a professional plumbing company in Chico, give us a call today at 530-873-7037 or complete our