Local Oroville Plumbers You Can Count On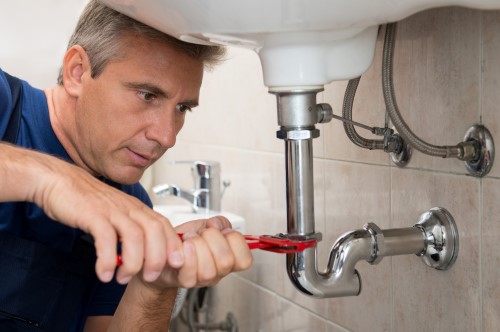 As a homeowner, it is your responsibility to make sure you are getting your home the care it needs when something isn't working properly to quickly and accurately resolve the issue and keep your home in great shape. Plumbing issues can be highly destructive to your home if they are left untreated for any length of time, which is why our team of dependable Oroville plumbers here at Plumbline Plumbing are prepared to do everything in our power to quickly and accurately address all of your home's plumbing service needs to the absolute best of our potential. Is your home's plumbing system not performing like it should be lately, or is there any aspect of your system that you feel could be performing better than it is? If so, give our team of professional Oroville plumbers a call today and let us get the the bottom of the issue in no time at all.
Here at Plumbline Plumbing, our team of professional Oroville plumbers have been providing local homeowners just like you with the high quality plumbing services they need to resolve any and all of their plumbing issues within their homes. All of our professional plumbers are fully licensed, bonded, and experienced in the field, and we know what it takes to get the job done, and get it done right. If you have any questions about our full line of high quality plumbing services, or if you would like to schedule an appointment for service, give us a call today. Our team of experts are standing by and always ready to help.
Drain Cleaning In Oroville
Your drains are an important component in your home's plumbing system, but there is likely going to come a time they aren't flowing as quickly as they once did. Whether this is due to unexpected sudden clogs, or just from build up over time, slow flowing or completely clogged drains can really throw a wrench into your daily routine. For all of your Oroville home's drain cleaning needs, our team of professional plumbers have the skill and experience to tackle the issue. With our help, you can remove those stubborn clogs and pipe buildup to leave your drains flowing as well as they did when they were brand new.
If you are looking for a professional plumbing company in Oroville, give us a call today at 530-873-7037 or complete our