Experienced Durham Plumbers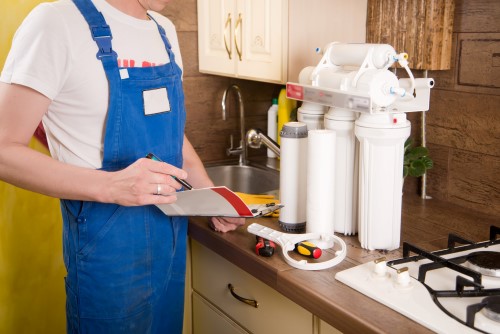 As a homeowner, there are going to be a number of different things you are responsible for around the house, and one of the most important is to ensure you know who to call in the event that something isn't working properly, particularly in the case of your home's plumbing. Anytime your plumbing isn't behaving like it should, you can always count on the team of professional Durham plumbers here at Plumbline Plumbing to resolve the issues in timely and effective manner, no matter how complex it might be. Are you have issues with your Durham home's plumbing system and need them resolved right away? If so, give our team of professionals a call today and let us show you the kind of service that has made us the premier name in quality plumbers throughout the local area.
Here at Plumbline Plumbing, we have been helping local Durham homeowners with any and all of their plumbing needs for over ten years, and there is no issue too complex for our team of experts to handle. We pride ourselves on our ability to deliver unmatched quality results to our local customers time and time again, and this is thanks largely to the fact that each and every one of our professional Durham plumbers are fully licensed, bonded, and experienced in the field. If you have any questions about our full line of high quality plumbing services, or if you would like to schedule an appointment for service, give us a call today. Our team of experts are always standing by and ready to help.
Durham Drain Cleaning
When it comes to important parts of your Durham home's plumbing system, your drains are right there near the top of the list. Your drains are an integral part of your home's plumbing system, and anytime they are flowing slowly, or aren't flowing at all, it can be a serious inconvenience to you and your family. While small clogs or blockages are really nothing too difficult to deal with, more serious clogs are likely something you will need professional help in dealing with. Here at Plumbline Plumbing, our team of professional Durham plumbers can help you with all of your drain cleaning service needs, no matter how big or stubborn your clog might be. With our help, you can have your home's drains flowing like normal again in no time at all.
If you are looking for a professional plumbing company in Durham, give us a call today at 530-873-7037 or complete our