Magalia Area's Most Dependable Plumber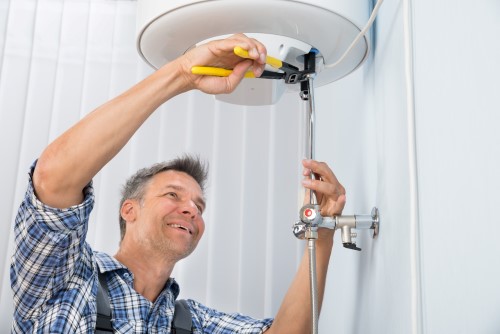 At some point in time during your tenure as a homeowner, you are going to find yourself in need of a professional plumber to help you resolve any and all issues that your home might be experiencing. Here at Plumbline Plumbing, we are the Magalia plumbers of choice for local homeowners who need the best from their plumbing service. No matter how simple or complex your home's plumbing issues might be, our team of experienced professionals can provide you with the high quality services you need to resolve the issue in a timely and efficient manner. Do you have plumbing issues with your Magalia home that require a professional touch? If so, give our team of plumbing experts a call today and let us show you the difference quality can make on your next service.
Here at Plumbline Plumbing, our team of experienced Magalia plumbers have been helping local homeowners with all of their plumbing repair and service needs for over ten years, and we have no intention of slowing down anytime soon. No matter how complex the job might be, you can count on our team of professionals to deliver the fast and accurate service you need to resolve the issue. If you have any questions about our full line of high quality plumbing services, or if you would like to schedule an appointment for service, give us a call today. Our team of experts are standing by and always ready to help in any way we can.
Plumbing Repairs In Magalia
Plumbing issues are no laughing matter when it comes to the amount of damage they can inflict upon your home. Here at Plumbline Plumbing, our team of professional Magalia plumbers take this line of work very seriously, and we are prepared to do everything in our power to make sure your home gets the quality repairs it needs to fix any issues within your system and help spare the other areas of your home from suffering damage.
If you are looking for a professional plumbing company in Magalia, give us a call today at 530-873-7037 or complete our