3 Benefits Of Getting A Camera Inspection For Your Home's Pipes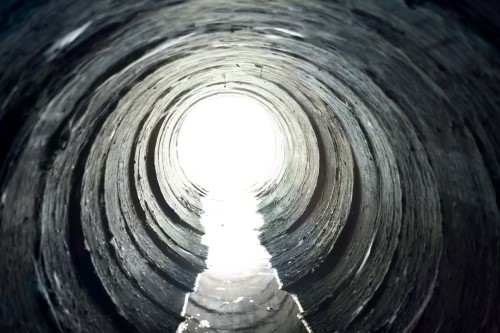 Over the past several years, there have been a number of advancements in plumbing technology that have helped to make the process of finding and resolving issues easier than ever before, but there are few of these advancements, if any, that have changed the industry like camera inspections. Camera inspections for your plumbing system have not only helped to make the process of finding and resolving plumbing issues easier, but can also help to save you a good deal of money compared to more traditional methods of searching for an resolving issues within your system. If you are looking a fast and easy way to get to the bottom of any and all of your home's plumbing issues like never before, a camera inspection might be just the option you've been searching for. To help highlight just what it is that makes this particular service so great, our team of plumbing professionals have taken the time to put together this short list highlighting a few of the more notable benefits of camera inspections and how they can change the way you think of plumbing service entirely.
Noninvasive
In the past, the process of finding a broken pipe or identifying where the actual source of a leak was involved either tearing out portions of your wall or digging trenches around your property in order to actually get a look at the pipes. With camera inspections, however, you have a noninvasive way of identifying the location of these issues without the need to cause additional damage around your home. With a camera inspection, a flexible camera is fed through your pipes, letting our team of professionals get a detailed look at the inside of your pipes, and letting us more accurately diagnose the type and location of your issue.
Removes The Guesswork
Another wonderful benefit of plumbing camera inspections is that it removes all the guesswork from the repair process. In the past, the extent of the damage to your system was really something that could only be speculated upon until the entire pipe was dug up, but with camera inspections, our team of professionals are able to get a complete look at the condition of your plumbing with ease to see what is happening and exactly where the problem lies. Taking the guesswork out of your plumbing repairs not only helps to save you time, but also saves you money and a great deal of headache as well.
Prevents Damage To Your Home
Like we stated above, plumbing camera inspections are a noninvasive way of diagnosing plumbing issues, and this is a wonderful thing for the interior of your home. With camera inspections, there is no need to tear away sections of your walls to search for the source of your damage or leaks, helping to protect the rest of your home from any unnecessary damage. Not only can this save you a great deal of headache, but since the repairs are able to be carried out in a faster and more accurate manner with camera inspections, you can rest assured that the problem will be completely resolved the first time through, sparing your home from any additional damage that might have resulted from incomplete repairs.
If you are looking for a professional plumbing company in the Paradise, Magalia, or Chico area, give us a call today at 530-873-7037 or complete our